"When you can bring a smile to someone's face in 10 seconds."
What happens in 10 seconds? You can find thousands of things to do in 10 seconds. You can't believe it when I tell you you can make your business banner in just 10 seconds. Don't trust me? You will trust me after experiencing it. Download the Creatokit app now and create custom business banners within 10 seconds.
Customization is a process that takes time and required skills. However, after using the Creatokit app you will realize that you are supposed to fill in your information only. The Creatokit app will provide you with customized banner designs for your inserted information. How cool is that!
Customization can be done through size, fonts, color, text, space, images or animation. This Creatokit app is a master of customization. This app suggests some best footer designs with your inserted information. You can choose the colors and patterns of your choice.
In the current era, mobile users are increasing like never before. Mobile is very convenient to use compared to laptops and personal computers. The foremost thing is Creatokit is a mobile app. This easy to use app helps a lot to every single business operator. This app is a boon for business owners.
This app saves precious time and money. You can make your employee's day by wishing him his birthday with a nice banner design. You can bring smiles to your organization. See what magic this app can do!
When you go for a professional they will charge high and also it is not convenient to ask a professional for every single banner when you can easily make it by yourself.
Have a happy banner making with the Creatokit app!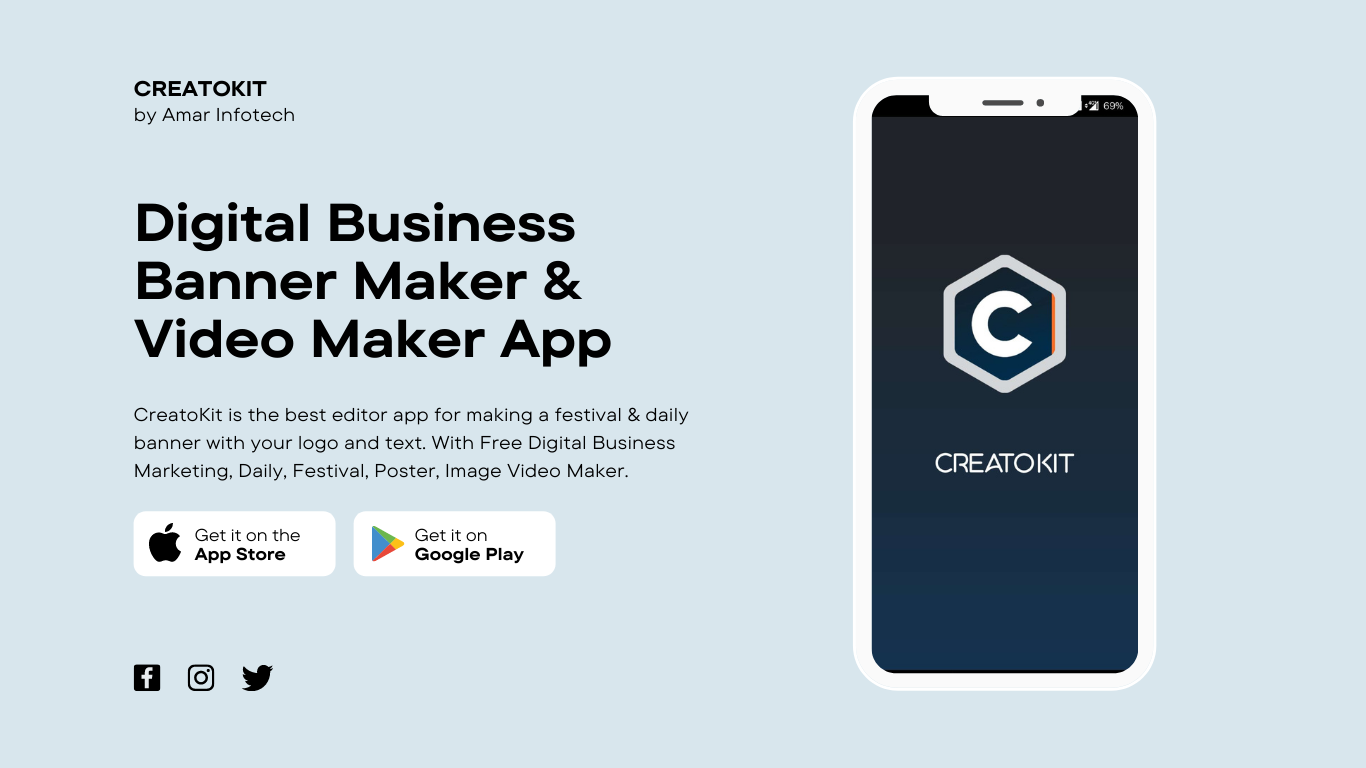 Android App : Download App
iOS App : Download App