In today's era, digital promotion is a must for every firm. But how can you promote your business digitally?
Wait. We have a solution for that. You can design posters and banners of your business and promote them on social
media platforms.
But how can you make them?
An ideal banner design must have
A Business logo
Business location and other necessary information
Services or product information
Nice look & feel
Ideal banner size
What if I tell you that you can make this banner design by yourself without taking anyone's help. Yes.
No need to ask anyone to make it for you. You can make banners easily within a few seconds.
Then What are you supposed to do?
Download the Digital Banner Maker App from the google play store.
You are just required to state a few details like business name, location and Email address.
Wait for their suggestions.
Select the banner of your choice
Download it.
See, how easy!
Advantages of CreatoKit App for your business.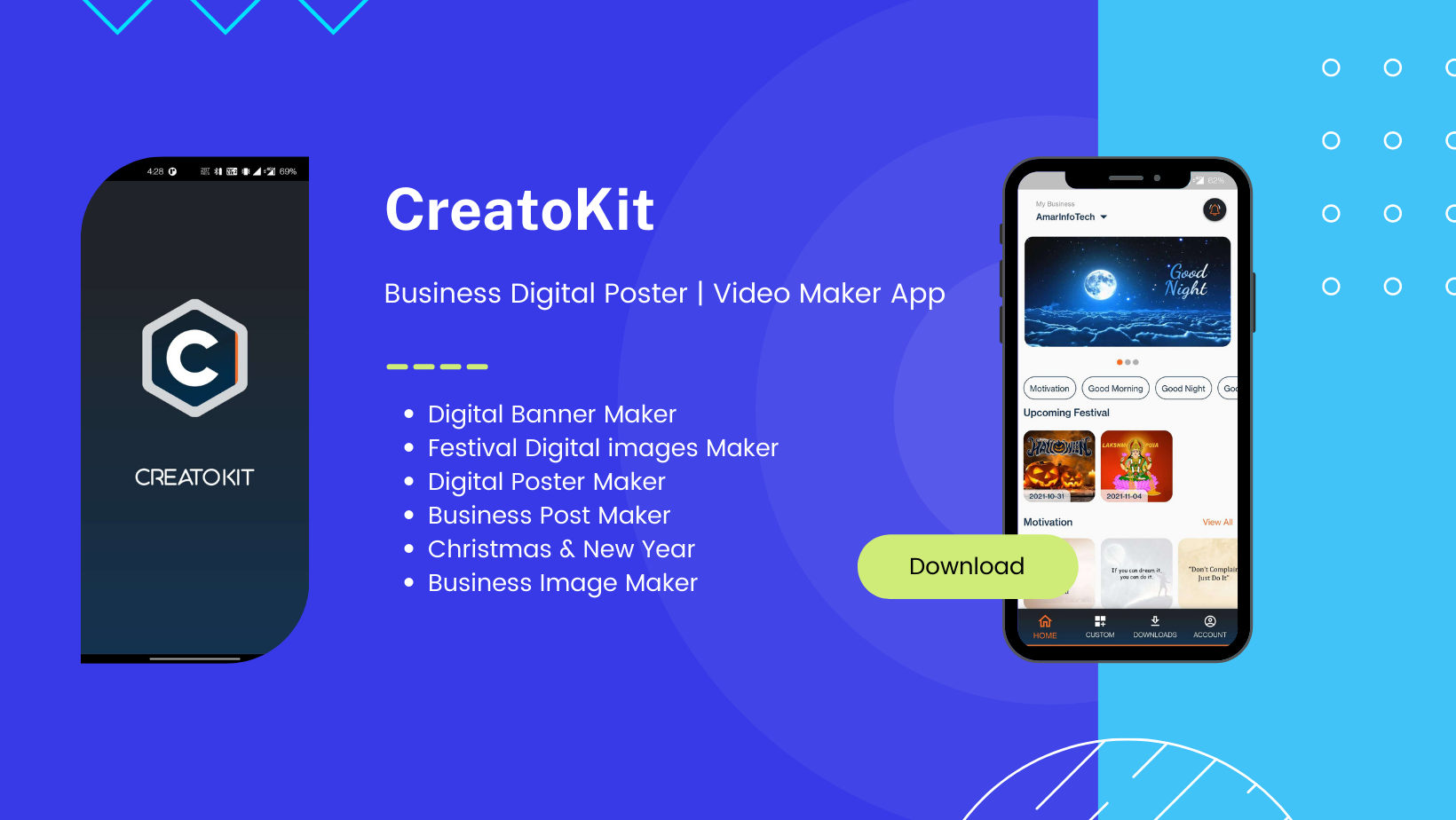 Cost & time savvy
When you go for professionals, they will charge for it. And take time in making. While just one application can
solve all your troubles.
Easily greeting possible
For any occasion, you can greet your customers and invite them shopping. You can promote your services and
products digitally.
To sustain in a competition
Every single firm has to take robust steps which make them unique from others. Agree? The Business Post Maker App gives you a personalised experience of your brand.
Improves customer engagement
This app helps you to stay connected with existing customers and attract potential customers.
Helps to attain business goals
Catchy designs of banners and posters attract more visitors which turn them into customers. Over time the
popularity of the business grows which attain the goals of your business.
So, Download the Business Image Maker App now and achieve your business goals.