Why professionals when a mobile app can make a custom digital banner?
Mobile apps are creating a drastic revolution in the field of information technology. Small and medium businesses can get huge benefits from mobile apps. Earlier promoting a business was limited to local publicity. But Now, every businessman should promote their business globally for a wide presence and to create a strong customer base.
Digital banners and posters have proved extremely helpful to promote the business globally. Worried? Thinking about how you can make such banners? And you might be concerned about the cost of making these banners.
Well, we have a solution for your trouble. For a digitally presence business you need not to widen your promotion budget. Yeah seriously! You can do it for free. You can make your business banners and posters for free by yourself.
Isn't it exciting?
Yes. Absolutely. A Creatokit Mobile app promotes your business products and services.Yes. Now, you can create your own digital presence business just with an app.
There are various apps available on play store. And they all require some designing experience. This Creatokit app is different from other apps. You just need to enter your business details. The app creates customised designs for you and you can select your choice.
If you do not have created your business logo then the app will suggest different business logo options.
See magic! An app can create a logo and banner for your business in a few seconds. When you ask any professional they will charge for the logo and also for the design.
This app is simple to use. Anyone can operate the app and make digital banners for the business. This app is extremely helpful for small and medium business holders.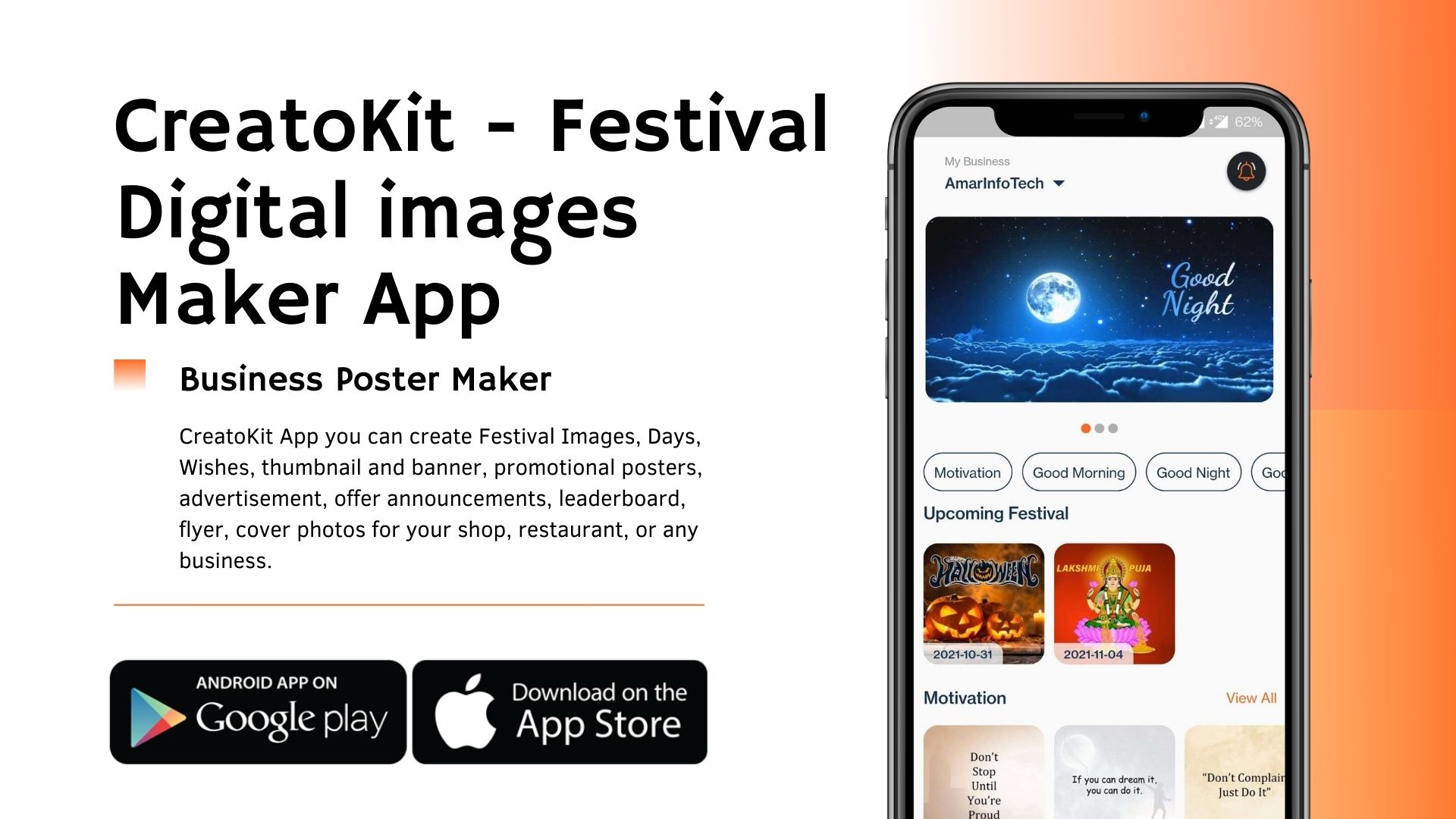 Android App : Download App
iOS App : Download App